Sturos CPA is a full-service accounting firm located in Michigan's Upper Peninsula. We offer professional CPA services including consulting, tax planning, auditing, payroll reporting, accounting, bookkeeping, and more. 
Sturos CPA was founded in 2004 by Paul Sturos. Paul wanted to bring his great quality of work directly to his clients after working with the firm of John I. Jukuri for over 20 years. John I Jukuri was a premier firm in the area and was based off the founder's experience at the international firm Ernst and Whinney (now Ernst & Young).
Paul has since built a full-service CPA firm adding staff and services offerings along the way. Paul R. Sturos CPA was renamed Sturos CPA, P.C. in 2017 as a commitment to the future of the firm and his son Nathan joining the firm. With Paul and Nathan as partners, the firm is poised for the next generation of growth and commitment to its clients.
We are passionate about helping business owners build their business. We want to work with growing, thriving businesses.
Sturos CPA has a keen sense for technology, manufacturing, construction, and service businesses. We enjoy working with people that are pushing the envelope of science and business.
We like the challenge of the complex, intricacies of high-level finance, and the tangible feeling of putting a product into the market.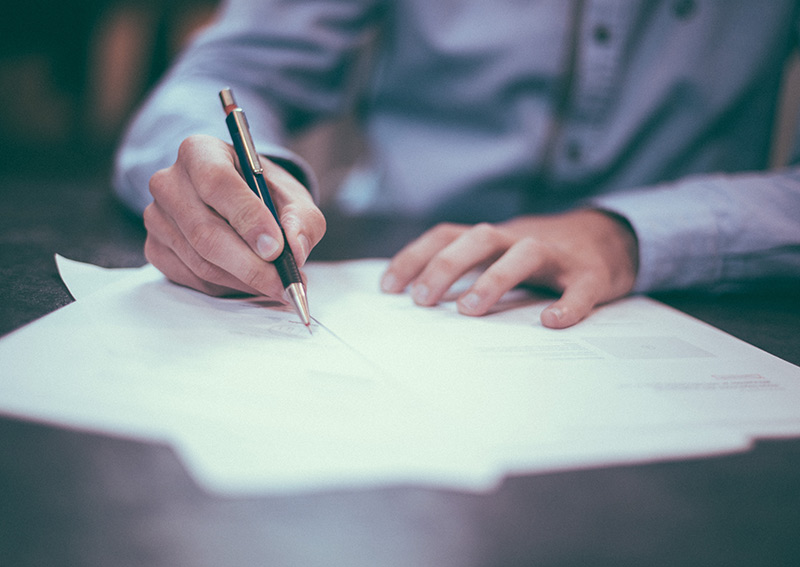 Sturos CPA assists individuals and businesses in making decisions based on data, not on gut-feelings. We take great pride in the quality of our work. We will do what it takes to get something done and get it done right. Our firm quality control system provides detailed levels of review on all work products before they go out the door.
Our team constantly delivers accurate work and values long-term relationships with clients. We know that confidentiality is key in our tight-knit community – we wouldn't be here 40 years later without it. Our professional team and vast experience allows us to provide top-notch CPA solutions to businesses. 
Paul Sturos, CPA has over 40 years of experience in public accounting. In that time, he has become a trusted confidant to hundreds of individuals and business. He still maintains relationship with clients from his first years out of Michigan Technological University.
Paul has built the business on an unsurpassed work ethic and a quiet aptitude. He has always chosen to do things right, do it on time, and never charge more than a fair price. His reputation in the community has proven that time and again. Paul serves as managing principal of Sturos CPA.
Nathan Sturos, CPA serves closely-held businesses as a strategic advisor, helping business owners work through complicated business issues. Further, Nathan supports all nature of businesses, governmental entities, non-profits, and individuals with audit and tax services.
Nathan took the lead of his father and grandfathers, pursuing a career in accounting. His lineage of grandfathers each had distinguished accounting careers at Ford Motor Company (dating back to production in Alberta, Michigan), Gundlach Champion, and General Motors.
Nathan joined Sturos CPA in 2016 following a substantial mix of accounting and finance experience including working for the international accounting firm of Grant Thornton in Minneapolis. His experience includes creating detailed financial models including pro forma financial statements and addressing accounting, costing, budgeting, valuation, financing / capitalization, M&A, and tax matters.  He became a principal of the firm in 2019.
Kara Berg loves working with clients, crunching the numbers, and maximizing value for clients. With experience in public accounting going back 26 years and as her clients would attest, she is also very good at it.
She has an accounting degree from Michigan Technological University and spent 2 years working in Wisconsin before returning to the area to raise a family.
She joined Sturos CPA in 2005 where she now serves as tax manager servicing businesses, individuals, nonprofits, and estates. She tackles the most complex tax issues with research and analysis, to find the right answer and the best solution for clients.
Karen Hendrickson
Administrative assistant
Karen thrives on creating the ultimate customer experience. Her bright smile and warm welcome are given freely to clients coming through our door.
Karen worked as a registered nurse for many years before deciding she wanted a work schedule that allows a better work-life balance while still allowing her to pursue her passion for serving people. Leveraged with some early working years at a local CPA firm, she has made the jump deftly.
You can find Karen at the front desk multitasking with secretarial duties, processing tax returns, and supporting client accounting services.
Kalen Carlson, CPA has 20 years of combined audit and accounting experience. Kalen joined Sturos CPA in 2021 shortly after moving with her family to Laurium.
Kalen spent the first seven years of her career with a big-four accounting firm, Deloitte. At Deloitte, Kalen audited both big and small clients in a variety of industries.
Just prior to joining Sturos CPA, Kalen was an Associate Vice President and Controller for one of the largest non-profit senior living organizations in the nation. In her time as the Controller, Kalen led the finance department in a major restructure to a shared services model that resulted in significant process improvements and efficiencies. Kalen has also worked on several debt financings in the public bond market in order to raise capital and has experience in acquisitions and divestitures.
Kalen's broad diversity of work and years of experience allows her to relate to many types of businesses. Kalen thrives in understanding each of her clients and delivering uniquely tailored service. Kalen is driven to help businesses and residents of the Keweenaw Peninsula succeed. When Kalen is not at work, she can be found on the trails or volunteering her time to Laurium's Planning Commission.
Tessa Mattson
Senior Tax Accountant
Tessa has a passion for learning about taxes and enjoys using and growing that knowledge in order to best serve her clients. She has been working in public accounting for over five years, leveraging her master's degree and experience gained along the way.
During Tessa's first year in her accounting career, she continued her education and graduated from Michigan Technological University with her Master's Degree in Accounting.
Tessa joined Sturos CPA in the fall of 2021 bringing with her a wide variety of experience in client accounting services including payroll processing, bookkeeping, cash flow management, financial statement preparation, and a strong emphasis on tax preparation for individuals, non-profits, and businesses in various industries.